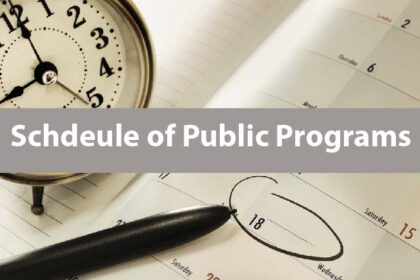 Dubai | 30th of May, 2016
The Center for Learning Innovation and Customized Knowledge Solution, has announced its schedule of public programs for the coming academic year 2016-17 along its reviewed portfolio of consultancy and in-house programs.
The various programs offered by the Center have been designed in response to a detailed analysis of the HE needs across the region and are in line with the five core areas of expertise of the Center which span over 1) Leadership Development and Governance 2) Strategy Development 3) Quality Assurance and Accreditation 4) Innovative Learning and Teaching and 5) Research in HE.
The Center will be offering thirteen public programs between September and May, all of which will be open to academic leaders, faculty and staff from universities and colleges across the region and beyond wanting to continuously upgrade and enhance their skills in specific areas. All programs delivered by the Center are carefully designed to address the higher education international and regional context and provide a mixture of theoretical and practical components along with an opportunity to learn from peers often coming from different countries.
In addition some of the public and "in-house" programs will be co-organized with international partners such as the programs jointly offered with the University of Texas at Austin in the USA and the Higher Education Academy in the UK in the area of teaching and learning.
It is also worth to mention that throughout the last three years, the Center has trained over 2500 members from the HE community representing more than 54 higher education institution and 23 countries and ranging from members of governing bodies and university presidents and vice presidents to faculty members and staff working in student services and other supportive functions.
The Center for Learning Innovations and Customized Knowledge Solutions has also expanded its portfolio of "in-house" programs to over 50 programs that can be customized, contextualized and delivered to specific institutions wherever located. These programs range from 2 day programs to 6 months certificate programs.
In addition, CLICKS is delighted to announce its reviewed portfolio of consultancy activities to ensure it continues to respond to universities and colleges' needs.
The Center's network of associates includes over 50 highly qualified international professionals with proven track records bringing international expertise along with a deep understanding of the region who can work closely with institutions of higher learning in supporting their growth and development and most importantly on building internal capabilities and transferring "know-how". The Center's consultancy portfolio include activities such as advising HEIs on future strategies, facilitating strategic planning, conducting external audits and assessment, undertaking benchmarks, developing or reviewing governance blueprints and structures, developing strategies and plans for faculty and staff development, supporting institutions with preparing for accreditation locally or internationally, building teaching and learning internal capabilities, developing institutional strategies for technology integration including implementing e-learning and blended learning among others.
For more information, visit CLICKS's website at www.cli-cks.com or email us at inquiries@cli-cks.com