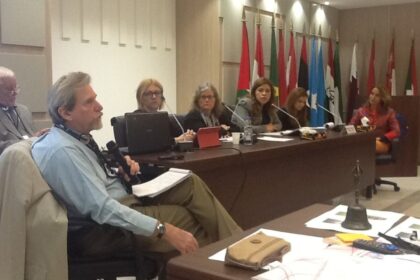 The Center for Learning Innovations and Customized Knowledge Solutions (CLICKS) represented by its CEO, Dr. Narimane Hadj-Hamou has participated and contributed to the expert meeting themed " Learning and Curriculum: Trends and Challenges in the Arab Countries" organized by UNESCO from the 8th to the 9th of December, 2014 in Beirut, Lebanon.
The meeting which gathered experts in curriculum and learning representing ministries of education, schools, universities, training and research institutes, NGOs, etc. from across several countries including the USA, UK, Australia, Qatar and Lebanon aimed at achieving the following objectives:
Provide an overview of some main reforms, trends, achievements and challenges in the Arab States over recent years with regard to learning, curriculum, and competency development.
Analyze underpinning assumptions and preconditions of such reforms, trends, achievements and challenges, such as concepts/understandings of learning; assessment policies and strategies; and teacher training policies and strategies.
Highlight the role of capacity development and institutional support to quality and sustainable processes of curriculum development and implementation.
Identify curriculum and curriculum-related examples/cases of good practice that could be mainstreamed/scaled up.
Link education/curriculum developments in the Arab States with developments in other countries with a view of learning from one another.
Formulate recommendations for policy makers/shapers with regard to priority areas and effective strategies in enhancing the
Dr. Narimane has contributed with a paper on the 21st Century Skills for students and the role of ICT in enabling learning for the 21st Century.
The presentation was well received by the various participants. The group of experts is expected to carry its work during the next few months to produce a booklet catered towards policy makers that will support various countries in designing national curriculum framework and addressing various challenges in light of latest global developments in the field.