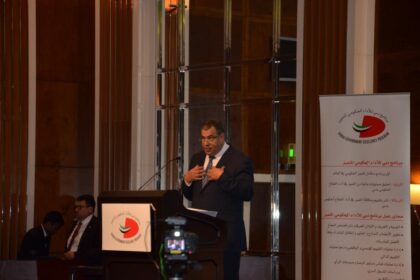 2015 marks a historical milestone that has revolutionized the concept of excellence. After 10 years of holding the very prestigious Juran Chair in TQM , Professor Mohamed Zairi. one of the Center's highly respected associate has worked incessantly to spread Juran's Quality Trilogy in the Middle East Region and his efforts culminated in extending the concept of quality for the 21st century by moving from the trilogy philosophy to Excellence Tetralogy as an emerging management practice that is fit for a modern business era, powered by the digital revolution.
His efforts are reflected in a historical milestone that is marked by the official launch of 50 books addressing different aspects of Organizational Excellence at an event supported by Dubai Government Excellence Program, taking place at Jumeirah Emirates Towers, Godolphin Ballroom on 20th May 2015.
The Journey of Excellence for Professor Mohamed Zairi started in the early 1990s when he became heavily involved in the quality movement throughout Europe. His original research work in distinctive areas such as Benchmarking, Business Process Management, Performance Measurement, Quality Function Deployment (QFD) amongst others , He was involved in the setting up of important Excellence Associations in Europe and other parts of the World, has implemented 100s of Excellence Programs in different sectors, developed a Master's Program on Excellence (the first of its kind in Europe), run 100s of seminars and workshops Organizational Excellence.
The Juran Chair in Total Quality Management was a dream come true but also a significant catalyst for changing the whole region (ie the Middle East and North Africa). Dr Joseph Juran has impacted all over the world with his philosophy and his preaching's on quality and its related topics. One region where he has always felt deserved attention was the Middle East region.
After 10 years the Juran Chair has inspired the significant development of Excellence throughout the Arab World. The key significant achievements include amongst others the establishment of Excellence Programs, the Middle East Quality Association, several Excellence Awards , Government Programs in different countries and publishing 100s of articles with a significant focus on Excellence. The work of the Chair culminated in the publishing of 50 books specifically covering all aspects of Organizational Excellence and the development of the new management concept as a continuation of J.M. Juran's legacy, entitled 'Excellence Tetralogy' .
At this important occasion the Center also extends its warmest congratulations to Professor Mohamed Zairi for this remarkable achievements.