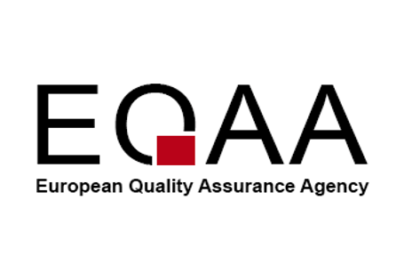 The Center for Learning Innovations and Customized Knowledge Solutions (CLICKS) signed few days ago a collaborative agreement with the German based European Quality Assurance Agency (EQAA) with the objective of broadening its efforts of supporting the development and integration of a quality culture within higher education in the Arab Region and beyond.
Through the agreement, the two parties are looking at jointly offering a range of capacity building programs and activities to support to Higher Education Institutions within the Arab region and beyond. The agreement will enable both institutions to capitalize on each other expertise to effectively respond to the needs and requirements of higher education. Within the framework of this agreement, there are plans to offer joint training programs in areas related to quality, continuous improvement, governance and accreditation among other topics and to engage with external QA assessments, development of institutional internal quality systems, development or revision of governance blueprints, and supporting universities' efforts towards obtaining national or international accreditation efforts.
In this context, Dr Narimane Hadj-Hamou, Founder and CEO of CLICKS said "We are delighted after months of discussions to have signed this agreement with EQAA. This partnership will definitely enable us to bring an international dimension to the various services offered by our Center specifically in the areas of quality assurance and accreditation. We look forward to this partnership and to our future activities together"
Professor Bastian Baumann, Managing Director of the European Quality Assurance Agency from his side added "In the growing Higher Education landscape in the Middle East, quality assurance is nowadays the defining characteristic whether institutional and national reforms will succeed. Introducing quality assurance systems and establishing a quality culture require joint efforts between various stakeholders. Therefore, the cooperation between EQAA and CLICKS is a timely step that will create further support by combining and aligning our areas of expertise with a view to providing customized services and supporting reforms".
It is worth to mention that EQAA offers international accreditation to higher education including Universities, Colleges and providers of technical and vocational education. EQAA has been established on the basis of the Standards and Guidelines for Quality Assurance in the European Higher Education Area (ESG) and operates accordingly. It is considered to be among the first international agencies to offer both institutional and program accreditation.
The two sides in the forthcoming months will be working on defining a range of activities and services they will jointly provide.