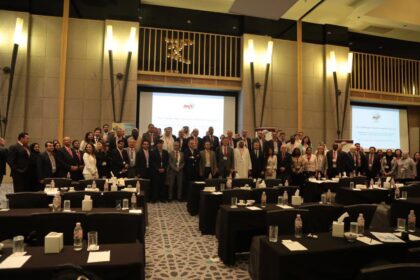 Creating Sustainable & Effective Partnerships between Government, Industry and Academia Under Spotlight at the 3rd MENA Higher Education Leadership Forum in Dubai.
The 3rd MENA Higher Education Leadership Forum Organized under the theme "Strengthening the Dialogue between Higher Education, Government and Industry: Working Together towards a Common Vision"  started yesterday at the Address- Dubai, Mall.
Higher education, government and industry leaders from more than 45 countries across the region and worldwide have assembled yesterday for the first day of a summit which could have a major impact on improving the dialogue between universities; government and industry in order to address the skill gap, ensure curriculum reforms are made to respond to market needs and improve the research output of our region.
The question of employability and graduate skills become crucial with 54 percent of the working age population in the Middle East and North Africa being unemployed as indicated by the World Bank. An average of 28.7 percent of 15- to 24-year-olds in the Middle East and 30.6 percent of those in North Africa are unemployed, according to the International Labour Organization. One of the biggest challenges the World Bank identifies in our region region is that unemployment rates are the highest among the educated, with university graduates making up 30 percent of the region's unemployed population.
CLICKS here to read the 3rd MENA Higher Education Leadership Forum Press Release in English