DR. WAGDY SAWAHEL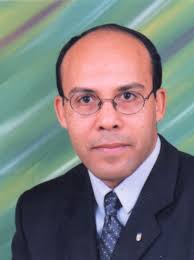 Dr. Wagdy Sawahel is an expert on higher education, science, technology innovation, and knowledge economy. At present, he is associate research professor at the national research center, Cairo/Egypt, advisor for observatory on higher education at the ministry of higher education, Saudi Arabia, the founder and general coordinator for science development network, the founder of virtual incubator for science-based business, , a member in the board of trustees of Arab organization for quality assurance in education, and a member in Egypt's council for education and scientific research and technology.
He published 25 books and more than 300 reports for a number of international organizations such as London-based science and development network and Australia-based world education network as well as international science & higher education magazines such as US-based the scientist, South Africa-based Africa research, London-based university world news, and Switzerland-based intellectual property watch. These reports focus on developing policies, strategies and action plans as well as designing initiatives for reforming higher education and establishing innovation and knowledge-based economy along with developing higher education and scientific research performance indicators.
He acted as a reviewer for several organizations such as United Arab Emirates-based Arab foundation for science and technology, Qatar national research fund, Oman's science council, Islamic development bank and Poland's national science center.
He acted as consultant for several regional and international organizations including the Islamic development bank, UNESCO, Arab League for education, culture and scientific organization "ALECSO".
He has been recognized for his work at the national, regional and international levels by obtaining the State prize, the Third World academy of science prize, Dr. Ahmed Zahran prize in scientific culture, and the excellent leadership award.