The COVID-19 pandemic has created an unprecedented sudden disruption to the education sector globally. Forced to quickly shift online, schools and universities around the world have been placed under immense pressure to ensure their faculty and staff readiness to move online in no time.In response to the ongoing outbreak of the coronavirus, the Center for Learning Innovations and Customized Knowledge Solutions - CLICKS has launched a range of capacity-building programs both in the form of interactive webinars and more structured programs and courses delivered online to support the Higher Education Sector's transition to online learning.
CLICKS has been involved in training thousands of faculty members, staff and senior administrators from more than 30 countries in the past three months.
Today, CLICKS has extended the offering of its public webinars for internal delivery within specific institutions (in-house) and with the possibility of tailoring the program to the specific needs of institutions.

HOW TO REQUEST YOUR IN-HOUSE WEBINAR?
STEP 1
Send us an email at inquiries@cli-cks.com detailing
1) the webinar(s) you are considering
2) the number of participants
3) three tentative dates along timings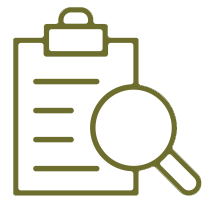 STEP 2
One of our team memebers will get in touch to either obtain further details or provide cost estimate
STEP 3
An agreement will be sent to your institution for signature and issuance of the payment.
This is what formalizes the engagement and initiates the preparation for the webinar.
STEP 4
The webinar is delivered and e-Certificates are issued.

Hello World!