PROF. DOLINA DOWLING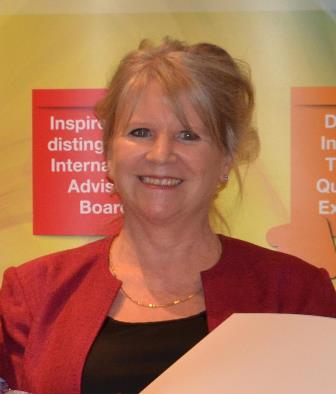 Dolina Dowling's career has spanned three decades in the field of education, from primary school to university level. During this time she has held positions in education institutions and quality assurance agencies in countries as diverse as Bahrain, South Africa, and the UK.
Prof. Dolina has considerable knowledge of Higher Education in the Middle East primarily from her work as the Executive Director of the Directorate of Higher Education Reviews of the National Authority for Qualifications and Quality Assurance of Education and Training (QQA) in the Kingdom of Bahrain from 2008-2014. This involved the development and implementation of frameworks for institutional and programme quality reviews as well as capacity development activities across the Bahraini Higher Education sector. She is also privileged to have worked on short projects in some of the other GCC countires. Prof. Dolina continues to provide education and management consultancy to both public and private Higher Education and tertiary institutions as well as quality assurance agencies. She has successfully completed projects in strategic planning, quality assurance and accreditation, change management as well as research planning and capacity building both at the institutional and individual levels.
Prof. Dolina lectured in Philosophy for ten years at the University of Transkei (now Walter Sisulu University) before being seconded to the Human Sciences Research Council to manage a project to increase the research capacity of the historically disadvantaged universities in South Africa. As the founding Dean of Research and Postgraduate Studies of Vista University she led the identification and development of research niche areas. During her tenure as Pro Vice-Chancellor and CEO of Bond SA she worked collaboratively with Bond University, Australia to ensure that students received a high quality education experience. She has held executive positions in various other organisations. She has served on numerous audit panels internationally to assess the quality assurance arrangements of higher education institutions and is a member of many international audit/review registers of quality assurance agencies.
She has extensive editorial experience of books and academic journals. She is the Editor-in-Chief of The Independent Journal of Teaching and Learning of which she was the founding editor in 2006. She has published widely in acadmeic journals, chapters in books and other scholarly publications. She has delivered numerous papers at conferences. She also mentors researchers who are writing for publication in academic journals.
She holds two diplomas in Education, a Bachelor's degree, a Master's degree in Philosophy as well as a doctorate in Philosophy from the University of Glasgow in Scotland.