PROF. KURT DEKETELAERE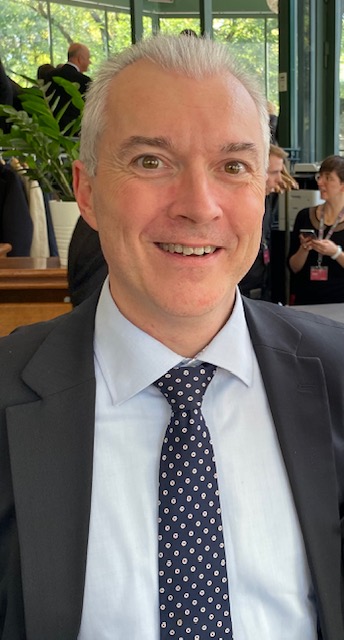 Since July 2009, Kurt is the Secretary-General of the League of European Research Universities (LERU), an association of twenty-three leading comprehensive and research-intensive universities, promoting the interests of frontier research, innovation and education with the EU institutions. For his leadership in EU research, innovation and education policy, he was awarded a doctorate honoris causa by the University of Edinburgh on 6 July 2017, and the (first) Scaliger Medal by Leiden University on 19 September 2017. He received, for LERU, the University Medal of the University of Geneva on 11 October 2019.
Before joining LERU, Kurt was the chief legal advisor (2004-2007) and the chief of staff (2007-2009) of the Flemish Minister for Public Works, Energy, Environment and Nature. He was awarded the title of honorary chief of staff of the Flemish Government.
He is still a full professor of Environmental, Energy, Climate and Construction Law at the University of Leuven, the university where he studied law (1984-1989), obtained his PhD in Law (1989-1995) and spent (until now) his whole academic career. Furthermore, he was awarded the Hou-De Honorary Chair at the National Tsing Hua University in Taiwan, and has been a visiting professor of law at the Universities of London, Sydney, Singapore, Malta, Dundee, Keio and Chuo.
He is a member of the International Advisory Board of IE University (Madrid) and Humanitas University (Milano), the High Level Advisory Board of the Insight Foresight Institute (IFI) in Madrid, and the International Leadership Advisory Board of the Center for Learning Innovations and Customized Knowledge Solutions (Dubai). Upon the invitation of the European Commission, he is a member of the Open Science Policy Platform and the ABS Consultation Forum.
Finally, Kurt is on the board of MRBB/AIF/Arvesta/M-Tech/VITO. He is chairman of Sustainability College Bruges (SCB) since June 2017, and chaired the Flemish Energy Regulator (VREG) from 2012 to 2017. Since 2021, he also is Widening Excellence Ambassador for the Open Innovation Platform, Crowdhelix.