Prof. Melinda dela Pena Bandalaria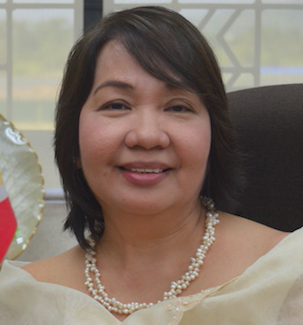 Dr. Melinda dela Peña Bandalaria is a professor at the University of the Philippines Open University and is also currently serving as its Chancellor since 2016. She was also President of the Asian Association of Open Universities for the term 2017-2019 and continues to chair the Asian MOOCs Steering Committee. Dr. Bandalaria has been actively involved in developing course modules for open online courses and teaching in this mode of instruction for more than 20 years. She has been doing research on open online courses and on Universal Design for Learning as integrated into OERs and online courses. She has authored/co-authored a number of journal articles and book chapters in the field and has always been invited to keynote national and international conferences. An advocate of open education, she can be considered to have spearheaded the development and offering of MOOCs in the Philippines and its use by Higher Education Institutions in the country under the model MOOCs as OERs as one strategy to improve the quality of education.
She has led the university's initiative #OPENFight against COVID to help the educational institutions in her country to transition from classroom instruction to remote teaching and learning to ensure that learning continues even during the time of COVID-19 pandemic.