The Agence universitaire de la Francophonie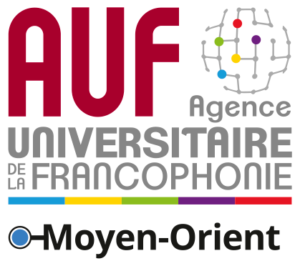 Our identity
An association of higher education and research institutions that is the official coordinator of French-speaking academic bodies
The Agence universitaire de la Francophonie (AUF) brings together 944 French-speaking universities and grandes écoles, academic networks and scientific research centers in 116 countries. The AUF is also the specialist higher education and research agency for the Sommet de la Francophonie. The AUF was established almost 60 years ago, and is one of the largest associations of higher education and research institutions in the world.
Our mission
To foster a mutually supportive French-speaking academic community actively engaged in development
The AUF actively promotes the engagement of French-speaking academic bodies in economic, social and cultural development. Our 2017-2021 strategy is to help higher education and research institutions to rise to three major challenges : ensuring the quality of training, research and academic governance; enhancing graduate employability and career opportunities; and fostering active involvement in social development.
Our method
Structure-forming projects for concrete improvements to higher education
The AUF fosters active solidarity between higher education and research institutions with a view to implementing projects that transform the university system. We have a range of partners : private firms and their foundations; national governments; national development aid agencies; international organizations; NGOs; and academic, scientific and cultural associations. Our teams across the world provide support and advice on the design and implementation of projects and facilitate the sharing of best practices, expertise and innovation.
Our governance
Representatives of universities, states, governments, and professional bodies
AUF governance relies on 7 bodies that ensure transparency and effective management : the General Assembly, the President, the Conseil Associatif, the Board, the Scientific Committee, the Strategic Orientation Committee, and the Executive Director.
Our global presence
All over the world, in close proximity to our member institutions
The AUF operates in 40 countries and has a network of 59 local branches. Our headquarters are in Montreal (Quebec) and Paris (France). Ten branches manage our regional initiatives : Central Africa and Great Lakes, West Africa, Americas, Asia-Pacific, Caribbean, Central and Eastern Europe, Western Europe, North Africa, the Middle East, and the Indian Ocean.