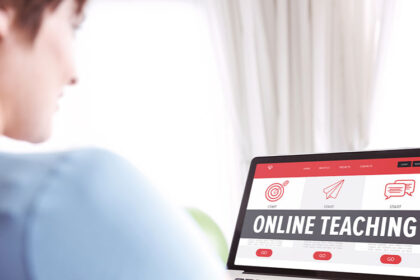 4 Hours Webinar
Date: 9th May, 2020
Time: 11:00 a.m – 15:00 p.m UAE | 7:00 a.m – 11:00 a.m GMT
Webinar Fee : 99 USD
Overview
With 1.5 billion students (representing 90% of the world's student population) now home as the Covid19 pandemic continues to spread globally affecting more than 165 countries. There has been an increasing shift towards online learning by universities, colleges and schools as to promote the continuity of learning. eLearning has become more than ever widespread and this phenomenon is expected to continue beyond the pandemic as anticipated by many experts in the field.
Instructors all over the world are being required to quickly transition their teaching online and design learning experiences that engage students and meet learning outcomes. The aim of this interactive webinar is to introduce participants to the definitions and basic principles of online teaching. Participants will be exposed to various types of online course delivery strategies (i.e. synchronous, asynchronous, blended, et.) and will explore how online learning differs from the traditional face-to-face learning and what sort of skills and competencies shall students and instructors acquire to ensure a successful learning experience.
Participants will also explore how they can quickly and effectively plan their online courses considering aspects related to course content, learning activities, student engagement and the role of feedback as well as how they can create a good online presence and build active learning communities.
Webinar Objectives
By the end of the webinar participants should be able to:
Identify the main characteristics and skills required to create a successful online learning experience

Understand the main differences between teaching face to face (f2f) and teaching online and how to prepare students for their online learning experience

Consider different possible formats for the delivery of online courses

Rapidly and effectively plan their online course and transition to online teaching

Define what is effective online 'content' and how content is planned and presented to meet specific learning outcomes and engage students

Integrate various tools (primarily those included in your LMS) to engage students in their learning

Reflect on your current teaching online practices and make improvements as deemed necessary
Key Topics
Online learning essentials: Knowing the difference with f2f learning

Challenges and opportunities in teaching Online

Defining key characteristics for successful online learning (from both students and instructors' perspectives)

Various ways of delivering online: How to create the right blend?

Understanding the intersection between technology, pedagogy and people

Planning your online course: connecting pedagogy with technology

Creating an online presence

Creating online content – Define online 'content' and how content is planned to meet learning outcomes

Engaging students an online (tools and methods) learning environment

The role of feedback in online learning

Practical tips on how to teach online
Who is this Webinar for?
The webinar is relevant to anyone involved in delivering or overseeing online learning including:
Educators, Faculty and Teaching Staff
Deans Heads of Departments
Staff working in Teaching and Learning Centers
Dr. Narimane Hadj-Hamou, UAE
Founder and CEO of the Center of Learning Innovations and Customized Knowledge Solutions (Clicks)
Read More