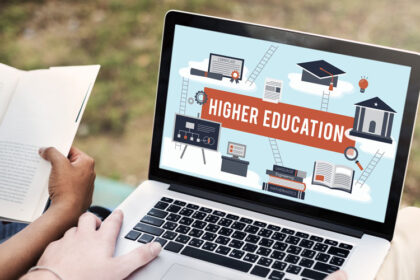 Date: 21st & 22nd April, 2020
Time: 11:00 – 14:00 GMT (15:00 – 18:00 UAE)
Webinar Fee : 150 USD (2 Days)
Introduction
Higher education is one of the major forces shaping social, cultural and economic well-being of business and communities. The emergence of the COVID-19 pandemic has forced institutions to rethink traditional ways of doing things to sustain these contributions and stay relevant now and in the future. Undoubtedly, it is testing the limits of the entire HE model. HE institutions must start asking themselves questions about the medium- and long-term implications for curriculum delivery, assessment, research, student support services, quality assurance, infrastructure, campus administration, staffing and workplace changes. While finding answers to these questions, the main objective is to create an organization that can ensure safety and keep essential operations going, while establishing more effective and strategic decision-making systems for the future.
During this webinar, you will be engaged to discuss these questions and how HE institutions are transforming themselves to navigate this crisis, the business model they aspire to build moving forward. An important of this webinar is to share the policies and strategies needed for institutions to survive in this journey of change. 
Outcomes
At the end of this webinar, participants  should be able to:
Discuss how leadership in times of crisis is transforming HE institutions

Design responsive policies to ensure institutional quality and relevance

Build strategic competence in times of crisis

Learn through cases on how institutions are navigating and building resilience in the face of COVID-19 
Topics
Higher education challenges

What does leading in times of crisis mean to institutions of higher education?

Rethinking university business model: disruptive innovation as a game changer

Articulating adaptive strategies in a dynamic environment

Responsive policies for institutional sustainability in times of crisis

Building institutional resilience through effective crisis management
Dr. Narimane Hadj-Hamou, UAE
Founder and CEO of the Center of Learning Innovations and Customized Knowledge Solutions (Clicks)
Mr. Mokhtar Benhadria, Malaysia
Mokhtar Benhadria, Malaysia
Head of Quality Assurance Division at International Centre for Education in Islamic Finance (INCEIF), Kuala Lumpur
Read More