Panel Discussion 5
Supporting Higher Education Continuity: The Role of Governments  and

Public Policy
Monday 28th September, 2020
17:00-18:30 UAE Time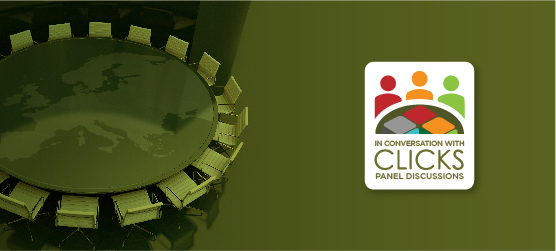 Panel Overview
The rapid spread of COVID-19 has had an unprecedented impact on countries' education systems all over the world both on the short and long term; creating the largest disruption of education in history and affecting in just few months nearly 1.6 billion students in more than 190 countries (94% of the world's student population). Countries' educational systems all over the world have responded with different levels of maturity and readiness to the magnitude of the crisis caused by the pandemic
While the spread of COVID-19 has posed serious challenges to national education systems; it has also fueled surprising innovation that could re-shape the sector forever. Planning ahead for the future; it is important that we strategically think about the lessons learnt from the crisis and the opportunities presented to positively transform the education sector.
In this context, we have also seen partnerships within and across the sector growing and strong regional and global coalitions actively engaging to support national and regional educational system respond to COVID-19.
Addressing challenges, minimizing impact of the pandemic and capitalizing on the innovation stimulated by the crisis require a change and reform in public policy concerning education and a holistic strategy from governments that takes into account all key stakeholders to ensure equitable and sustainable education continuity, acceleration of innovation for a promising future and building resilience against future possible crises.
This particular panel aims at:
presenting a rapid assessment of the long term impact of the COVID-19 on countries and region's educational systems in terms of challenges and innovative approaches that raised as a result of the pandemic.
considering the differences among countries and regions in terms of responding to the pandemic and planning for post COVID-19.
providing recommendations on policy responses and actions (i.e. policy reforms, financial measures, structural changes, social considerations, etc.) that governments should consider to support the higher education sector post the pandemic in order to promote continuity, re-imagine education and build resilience.
sharing examples and good practices of government medium to long term strategies developed to support the sector post the pandemic.
Highlighting the role and efforts of organizations such as OECD, the World Bank, the Association of Arab Universities and UNESCO in supporting countries in their efforts to mitigate the impact of the pandemic.

Dr. Narimane Hadj-Hamou
Founder & CEO, Center for Learning Innovations & Customized Knowledge Solutions (CLICKS), UAE
Who should attend?
Registration
Registration in the Panel Discussion is free and open to anyone from the higher education community wherever located. However, there is a maximum capacity to the session and slots will be allocated based on 'first come first served'; hence we recommend early registration. Kindly note that shall you be unable to join the session, an email to inquiries@cli-cks.com should be sent to cancel your registration and enable other colleagues to join.
The Center may reserve the right to limit the number of registrations from the same institution to provide the opportunity to other institutions to join or to prioritize registrations from among the target audience.