Quality is no longer perceived as an institutional internal matter but as one which is of concern to various stakeholders both internally and externally. The existence of Quality Assurance (QA) system establishes a sense of accountability and clarifies the roles and responsibilities of providers of higher education, local authorities, investors, future employers, students and other delivery partners in ensuring that programs of study and their related support infrastructure are of the highest standards. It takes into account the method through which students' learning will be managed and supported and how resources will effectively be deployed to support the institution's growth and well-being. Accreditation is a form of external quality assurance process under which services and operations of educational institutions or programs are evaluated by an external body (accrediting agency) to determine if applicable standards are met. Accreditation is both a status and a process. As a status, accreditation provides public notification that an institution or program meets standards of quality set forth by an accrediting agency. As a process, accreditation reflects the fact that in achieving recognition by the accrediting agency, the institution or program is committed to self-study and external review in seeking not only to meet standards but to continuously seek ways in which to enhance the quality of education and training provided. Generally accreditation is important to higher education institution as it:
Helps advance standards and promote excellence,
Provides means for on-going self-assessment and continuous improvement,
Enhances reputation and creates public accountability,
Supports the obtainment of financial aid and support and the establishment of international cooperation,
Helps students determine acceptable institutions to pursue their education,
Assists institutions in determining acceptability of transfer credits,
Helps employers determine the validity of programs of study and whether a graduate is qualified.
Accreditation is inextricably linked to institutional and educational system improvement and quality assurance. The accreditation process asks institutions and systems to critically evaluate their vision, strategies, priorities, leadership, programs and resources. The process of earning and maintaining accreditation provides institutions and educational systems with clear and compelling direction for implementing changes to move towards excellence. The accreditation movement in the Arab region started in the 1990s, where quality has become a core concern and focus to higher education institutions and governments. Several countries within the region have established national accreditation bodies and standards to oversee higher education and the quality of its offerings. At a regional level, the establishment of the Arab Network for Quality Assurance in Higher Education (ANQAHE) in 2007 as a network for quality assurance agencies in the Arab Region is another manifestation of the increasing interest of the Arab states in quality assurance in higher education. In addition several key organizations such as UNESCO, the EU, the World Bank, etc. have lead and supported a number of initiatives to improve the quality of education in the region. As a result of the above, Higher Education Institutions started looking at ways to improve their internal quality by establishing internal QA system, developing integrated quality management systems, and conducting self-assessment to ensure their readiness for both national and in certain cases for international accreditation's. In seeking to gain credible recognition educational institutions are emphasizing  on the development and implementation of best practice applications covering all the facets associated with program design, delivery and management, infrastructural support and integrated performance evaluation and follow up. Quality tools and techniques such as Six Sigma, balance scorecard, benchmarking and continuous improvement philosophy are widely adopted nowadays to foster academic excellence in higher education. CLICKS through its Framework for Assessing Academic Excellence (illustrated in the figure) can help higher educational institutions in the development and deployment of effective
systems to support quality and continuous improvement and ensure institutional readiness for accreditation (local or international). The Framework follows a four-stage quality cycle that includes goal setting and planning, implementation, evaluation and review. The quality assurance process entails:
Setting standards/criteria.
Self-assessment.
External assessment/validation.
Public reporting of outcomes.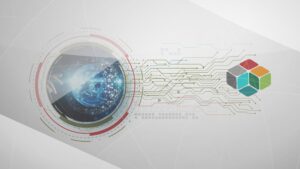 CLICKS offers numerous practical programs aimed at upgrading and enhancing the knowledge, understanding and skills of various members of the higher education community in regards to developing internal quality assurance systems, implementing quality assurance activities, quality enhancement and accreditation (program and institutional level) in higher edcuation. This involves programs on developing internal QA systems, preparing for accreditation, benchmarking, program assessment, etc. Other programs related to curriculum design and development, national qualification frameworks, etc. are also offered under learning and teaching.
CLICKS is also aligned with an international team of associates who have extensive expertise with various accreditation systems both regionally and internationally.
Programs in the area of QA and Accreditation are offered either as public programs announced annually by the Center (May of each year) and open to members of the higher education community globally or could be delivered 'in-house' to respond to specific institutional needs. In the case of 'in-house' programs these as applicable will be aligned with national standards for accreditation and will take into account specific needs of the institution.
Typically our capacity building programs in the area of QA and Accreditation range from 2- day programs to 7 day programs. Some of these programs may also be dually certified with one of our international partners; such as the program on 'Building Effective Internal QA Systems' jointly offered and certified with the Quality Assurance Agency in the UK.
Find out more:
Our international associates have extensive experience with the rigorous process of self-assessment, evidence gathering and documentation and the accreditation process overall. They possess both a deep understanding of standards and requirements of regional local accrediting agencies (i.e. the CAA in the UAE, NCAAA in KSA, OAAA in Oman, HERU in Bahrain, etc.)  and of that of several international accreditation (i.e. Middle States Accreditation, SACS accreditation, QAA,  AACSB, ABET, etc.) . The Center can help by. – Assessing readiness for accreditation (identifying gaps and areas of improvement) -Developing plans and strategies for achieving accreditation -Providing guidance and training of various staff members on aspects related to the accreditation process. -Conducting external reviews to prepare the institution for the site visit. – Supporting with the establishment of new institutions.
Our Center delivers creative solutions to meet your unique institutional needs and key priorities.  We provide high quality services institutions in areas related to QA and continuous improvement. Some of these services include:
Developing internal quality systems
Aligning institutional policies, procedures and practices with accreditation requirements
Developing program assessment mechanisms and framework
Providing hands-on, specialist assistance to help institutions achieve the required standards, enhance efficiency and support continuous improvement.
Introducing the use of quality tools and techniques such as Six Sigma, the balanced scorecard, benchmarking and continuous improvement philosophy to ensure academic excellence.